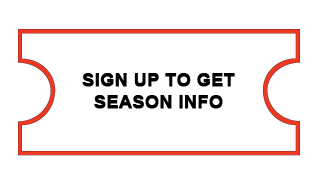 THE GENESIUS GUILD & GENESIUS THEATRE FOUNDATION
Free theatre in the park... all summer long... Shakespeare, Greek drama, Greek comedy, and ballet. A unique classic theatre experience located in Rock Island, Illinois.
THE GENESIUS GUILD
The Genesius Guild is a Quad Cities theater specializing in free classical drama. Founded in 1956, the group performs Greek drama, Greek comedy, the works of Shakespeare, and other classical authors every weekend throughout the summer. The schedule also includes ballet in partnership with Ballet Quad Cities.
The diversity and focus of the Genesius Guild makes it a unique summer program. We provide free, outdoor theatre in the middle of the trees in Lincoln Park, Rock Island, with a strong focus on the classics. Greek tragedy, performed in mask, and Shakespearean comedies and tragedies are the base of our schedule, and are performed as written, with period costuming and scenery.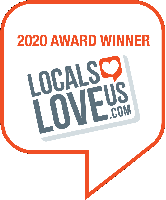 A Holiday Treat from the Genesius Guild
The Genesius Guild's Artistic Committee has been working with our talented troupe of thespians to record audio dramas. This is an ongoing project as we work to find and record shows that fit with our classical focus and can be done in an hourlong recording, but we wanted to make sure we had this one ready in time for the holidays.
Without further ado - check out a Genesius Guild audio production of A Christmas Carol by Charles Dickens!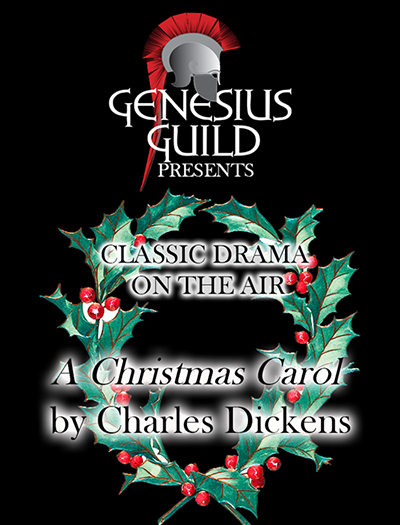 ---
Giving Tuesday Fundraiser
Imagine that you are in Lincoln Park on a warm summer evening - sitting in the audience (or, maybe you are standing on the stage) under the towering oak trees, as you take in a performance of one of the classics. Maybe you are laughing along to a Shakespeare comedy, or are enthralled in the twists and turns of a great Shakespearean tragedy. Or maybe you are watching a Greek tragedy - at the only theater in the United States that performs Greek drama in mask every season.
Unfortunately, due to COVID-19 we had to make the painful decision to cancel our 2020 season - the first time in the 60+ year history of the Genesius Guild that a season has been canceled. While this meant we did not have production expenses, we still had expenses as an organization - and it meant significantly fewer audience donations and grants. For Giving Tuesday, we are asking for your help to keep the Genesius Guild financially strong as we move into the future. All donations we receive go directly to offsetting costs for maintaining our costume house and stage - costs that do not go away even without a summer season.
Please donate if you are able through our GoFundMe or through the PayPal button below:
If you would like to donate but would rather not give online, you can mail a check to:
The Genesius Theatre Foundation
1120 40th Street
Rock Island, IL 61201
Thank you!
---
The Genesius Theatre Foundation follows an equal opportunity employment policy and employs or contracts personnel without regard to race, creed, color, ethnicity, national origin, religion, sex, sexual orientation, gender expression, age, height, weight, disability status, veteran status, military obligations, and marital status. This policy applies to all Genesius Theatre Foundation employees, volunteers, members, clients, and contractors.