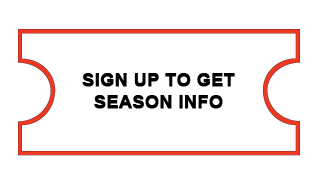 THE GENESIUS GUILD & GENESIUS THEATRE FOUNDATION
Free theatre in the park... all summer long... Shakespeare, Greek drama, Greek comedy, and ballet. A unique classic theatre experience located in Rock Island, Illinois.
THE GENESIUS GUILD
The Genesius Guild is a Quad Cities theater specializing in free classical drama. Founded in 1956, the group performs Greek drama, Greek comedy, the works of Shakespeare, and other classical authors every weekend throughout the summer. The schedule also includes ballet in partnership with Ballet Quad Cities.
The diversity and focus of the Genesius Guild makes it a unique summer program. We provide free, outdoor theatre in the middle of the trees in Lincoln Park, Rock Island, with a strong focus on the classics. Greek tragedy, performed in mask, and Shakespearean comedies and tragedies are the base of our schedule, and are performed as written, with period costuming and scenery.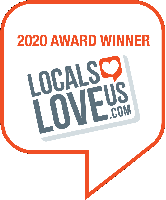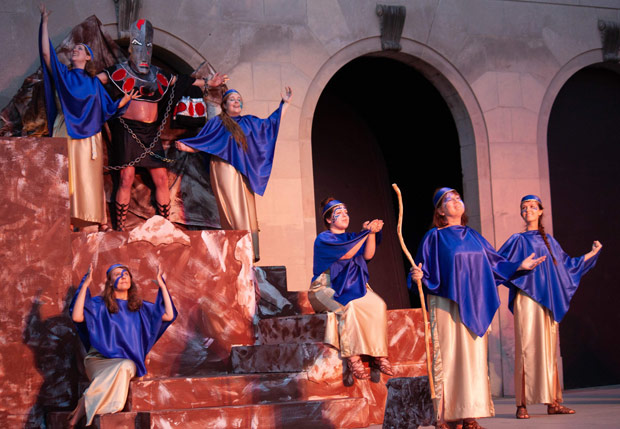 Announcement About the 2020 Season
Unfortunately, in light of the ongoing COVID-19 situation and the need for social distancing, we have made the difficult decision to cancel our planned 2020 season. This decision was made by the board of directors earlier this month not only with an eye on the health and well-being of our audience members, but also to protect our cast and crew who would otherwise have needed to begin assembling the Don Wooten Stage and preparing our grove in Lincoln Park for shows in the next two weeks.
We are working on a range of ideas to make sure that we are not just taking the summer off. We will find a way to bring you some classical theater this summer. Keep an eye on our website and on our Facebook page to see what we come up with!
Most importantly, please stay safe during this difficult time. Even if we are not able to produce our regularly scheduled season, we look forward to seeing you on a summer's evening beneath the trees in Lincoln Park again!
---
Moline Foundation Challenge Grant
The Moline Foundation recently committed to a $3,000 challenge grant to help the Genesius Guild recover from the recent theft at the stagehouse. As part of the grant, the Moline Foundation will match up to $3,000 in gifts made to the Genesius Guild.
Our volunteer staff discovered the theft in late October, and we have been working with the Rock Island Police Department. However, as there have been no leads in the case, we are trying to raise the funds needed to replace the thousands of dollars worth of equipment that was stolen from our locked storage facility.
If you would like more information about the theft, KWQC TV 6 and the Rock Island Dispatch/Argus recently covered the break-in.
This is where we need your help to meet the Moline Foundation's challenge. Most years, our end-of-year fundraising campaigns go toward the costs of producing a full summer of free live theater. Thanks to this unwelcome occurrence, this year we are directing our focus toward ensuring that we have the materials and funds needed to start our summer season in 2020.
If you are able to make a cash donation, please visit our Donate page. Any contribution helps. We would also be happy to accept donations of extra tools that you may have and have included a partial list of equipment that we need to replace.
---
The Genesius Theatre Foundation follows an equal opportunity employment policy and employs or contracts personnel without regard to race, creed, color, ethnicity, national origin, religion, sex, sexual orientation, gender expression, age, height, weight, disability status, veteran status, military obligations, and marital status. This policy applies to all Genesius Theatre Foundation employees, volunteers, members, clients, and contractors.