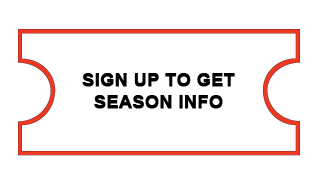 THE GENESIUS GUILD & GENESIUS THEATRE FOUNDATION
Free theatre in the park... all summer long... Shakespeare, Greek drama, Greek comedy, opera, and ballet. A unique classic theatre experience located in Rock Island, Illinois.
THE GENESIUS GUILD
The Genesius Guild is a community theatre located in the Quad Cities specializing in free classical drama. Founded in 1956, the group performs Greek drama, Greek comedy, the works of Shakespeare, and other classical authors every weekend throughout the summer. The schedule also includes ballet in partnership with Ballet Quad Cities and opera in partnership with Opera@Augustana.
The diversity and focus of the Genesius Guild makes it a unique summer program. We provide free, outdoor theatre in the middle of a park, with a strong focus on the classics. Greek tragedy, performed in mask, and Shakespearean comedies and tragedies are the base of our schedule, and are performed as written, with period costuming and scenery.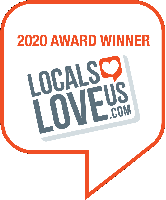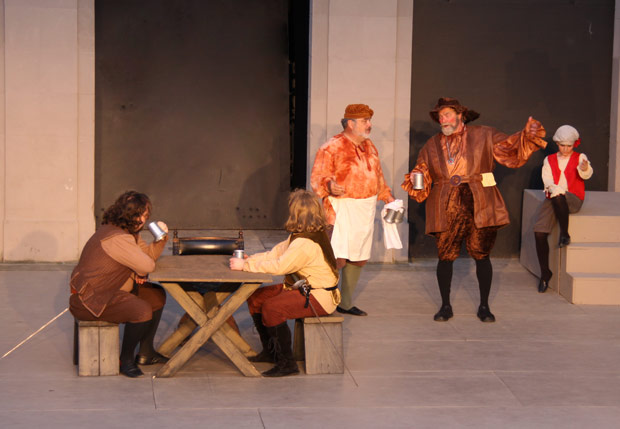 Shakespeare: The Merchant of Venice
Last performed on our stage in 1988, The Merchant of Venice is a powerful play that is, arguably, one of Shakespeare's greatest pieces of subversive writing. While the script is often interpreted as being anti-Semitic on the surface, a more careful reading makes it clear that Shakespeare was aiming for quite the opposite effect. At its core, The Merchant of Venice is a play that explores the hypocritical treatment of Jews in Christian Europe.
If Shakespeare had made these implications too clear, he would likely have been in serious trouble with the powers-that-be, including with the Christian church. Yet peel the layers back, and the message is clear - Shylock is a victim in this story. He seeks justic that proves elusive, and is forced to watch helplessly as his daughter marries a Christian and takes a substantial amount of Shylock's money, along with a ring left to Shylock by his late wife.
Shylock's position as a victim is best shown through the famous "Hath not a Jew eyes?" speech. This speech underscores the point that Shylock is a human being, but is not being treated in accordance with how the Christian characters claim to treat other humans.
Be sure to join us July 14, 15, 21, and 22 as we stage one of Shakespeare's most famous, controversial, and fascinating shows.
2018 Season Schedule
Want to know what shows are coming up? Check out our summer schedule!
June 8, 9, 10
Ballet Under the Stars – featuring Ballet Quad Cities
June 16, 17, 23, 24
Shakespeare: As You Like It
June 30, July 1, 7, 8
Aeschylus: Prometheus Bound
July 14, 15, 21, 22
Shakespeare: The Merchant of Venice
July 28, 29, August 4, 5
Aristophanes: Thesmophoriazusae
---
The Genesius Theatre Foundation follows an equal opportunity employment policy and employs or contracts personnel without regard to race, creed, color, ethnicity, national origin, religion, sex, sexual orientation, gender expression, age, height, weight, disability status, veteran status, military obligations, and marital status. This policy applies to all Genesius  Theatre Foundation employees, volunteers, members, clients, and contractors.