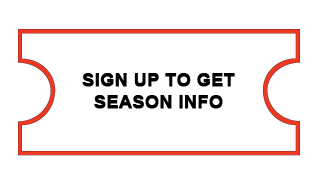 THE GENESIUS GUILD & GENESIUS THEATRE FOUNDATION
Free theatre in the park... all summer long... Shakespeare, Greek drama, Greek comedy, and ballet. A unique classic theatre experience located in Rock Island, Illinois.
THE GENESIUS GUILD
The Genesius Guild is a Quad Cities theater specializing in free classical drama. Founded in 1956, the group performs Greek drama, Greek comedy, the works of Shakespeare, and other classical authors every weekend throughout the summer. The schedule also includes ballet in partnership with Ballet Quad Cities.
The diversity and focus of the Genesius Guild makes it a unique summer program. We provide free, outdoor theatre in the middle of the trees in Lincoln Park, Rock Island, with a strong focus on the classics. Greek tragedy, performed in mask, and Shakespearean comedies and tragedies are the base of our schedule, and are performed as written, with period costuming and scenery.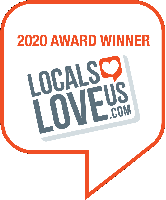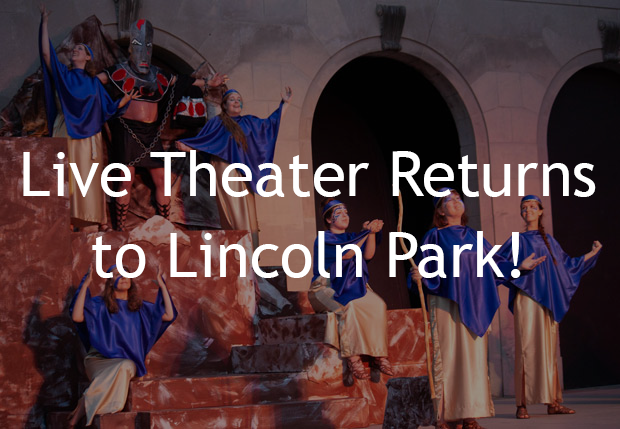 Giving Tuesday Fundraiser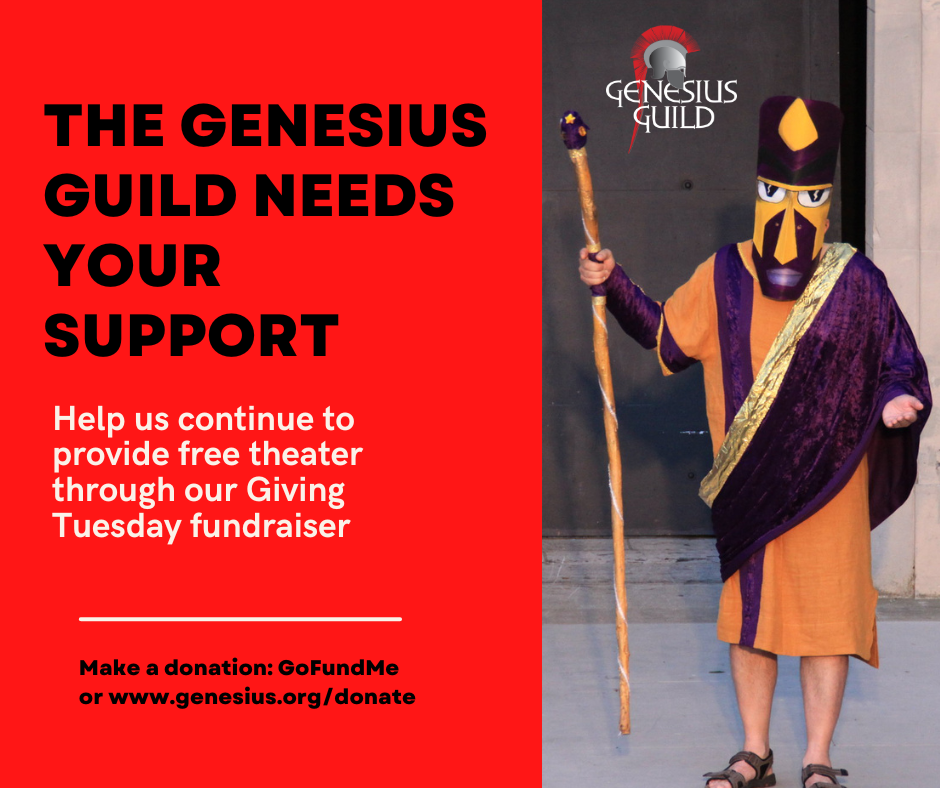 Giving Tuesday started 10 years ago as a way to wrap up the post-Thanksgiving shopping with an opportunity to support nonprofits around the world. We began fundraising on Giving Tuesday several years ago, and it quickly became an annual tradition.
The funds that we bring in go directly to what we do: producing classical theater in Lincoln Park every summer, for free. It is very rare to find a free theater, and for good reason: putting on productions is an expensive operation. Your donations help to fund that operation so that we can continue to offer theater with no admission price.
If you can donate, we have an active GoFundMe fundraiser. You can also find other ways to give on our Donate page. Thank you for your support!
---

Looking for Volunteers
One of our goals moving forward into the future is to better organize our volunteer base to help with the wide array of behind-the-scenes work that is required to put on our shows. In a typical season, this includes:
Painting over graffiti before stage build
Cleaning the stage & audience area before stage build
Building the stage, entrances, and light box before the season starts
Gathering or making props for shows
Set construction
Set & stage painting
Setting up and taking down chairs for each performance
Setting up and taking down technical equipment for each tech rehearsal and each performance
Operating lights or sound for each tech rehearsal and performance
Placing set pieces on stage before each tech rehearsal and performance
Working backstage to manage props and/or to assist with scenery changes
Cleaning the stage & audience area before shows
Taking down the stage, entrances, and light box after each season ends
Helping with general maintenance of the stage, audience area, and costume house
If you are interested in being part of our volunteer crew, please email guild@genesius.org and our Technical Director will reach out to you. And thank you! We cannot put on our shows without the help of our dedicated volunteers.
---
The Genesius Theatre Foundation follows an equal opportunity employment policy and employs or contracts personnel without regard to race, creed, color, ethnicity, national origin, religion, sex, sexual orientation, gender expression, age, height, weight, disability status, veteran status, military obligations, and marital status. This policy applies to all Genesius Theatre Foundation employees, volunteers, members, clients, and contractors.